In the digital age of photography, printing photos has become a fading trend. Most of us view our photos on a computer screen or on some sort of media device. We even display our photos in digital picture frames. Yet we spend thousands of dollars on wedding photography. I did not print any of our photos until requests were made by our families. Most of our relatives are an old fashion bunch. But they also knew technology could not replace something as amazing as an actual photograph. After all, w

hen you see a photo on a computer screen or in a book, you really have no idea about the real colors or the depth that exists in the picture.

Looking at the photograph, you can also feel the joy and the emotion in a way that simply does not exist otherwise.I am
amazed at the number of brides who don't print their wedding photos, whether for their own enjoyment or to give to friends and family; to experience it as something tangible, outside of the computer is wonderful.
Photos also deserve to be beautifully presented. It is always important to preserve your memories with the finest frames or a quality photo album which is why I absolutely adore the custom photo books and guest books offered by Etsy seller, Kris Stewart of Scroll. It is a less expensive alternative to the professional press books. This particular photo book has a cover and back made from lokta paper from Nepal with a gold mum pattern. It has a luxurious textured surface and the specks of gold makes the album an exquisite piece of art. The personalized name plate is also a nice touch too.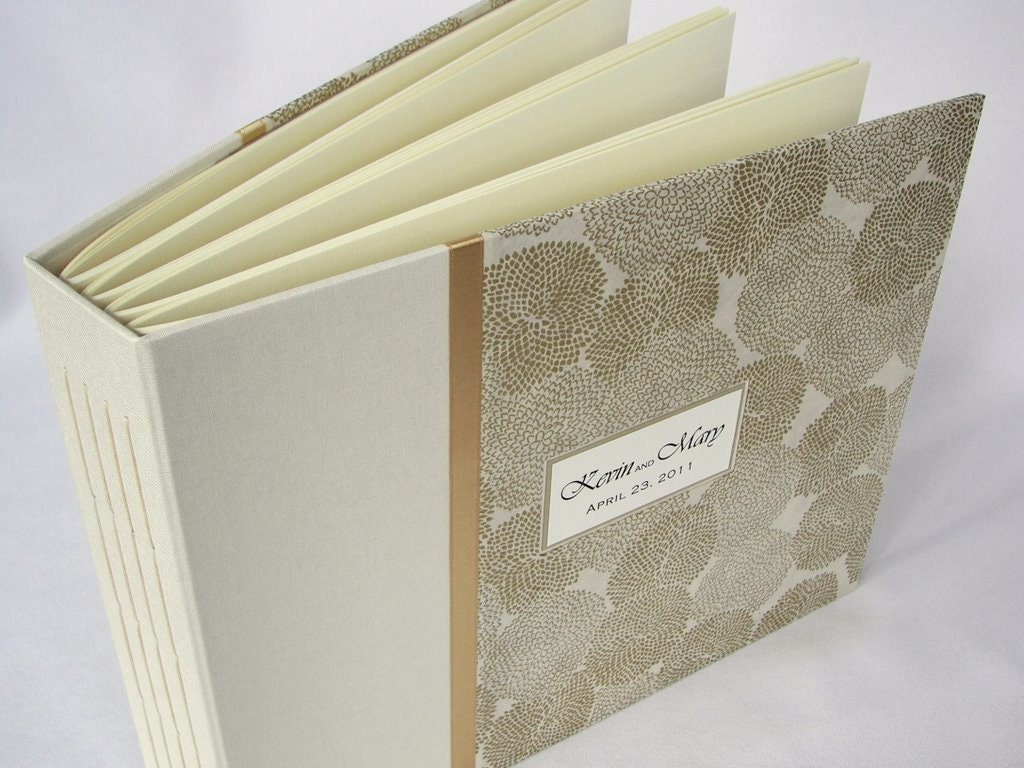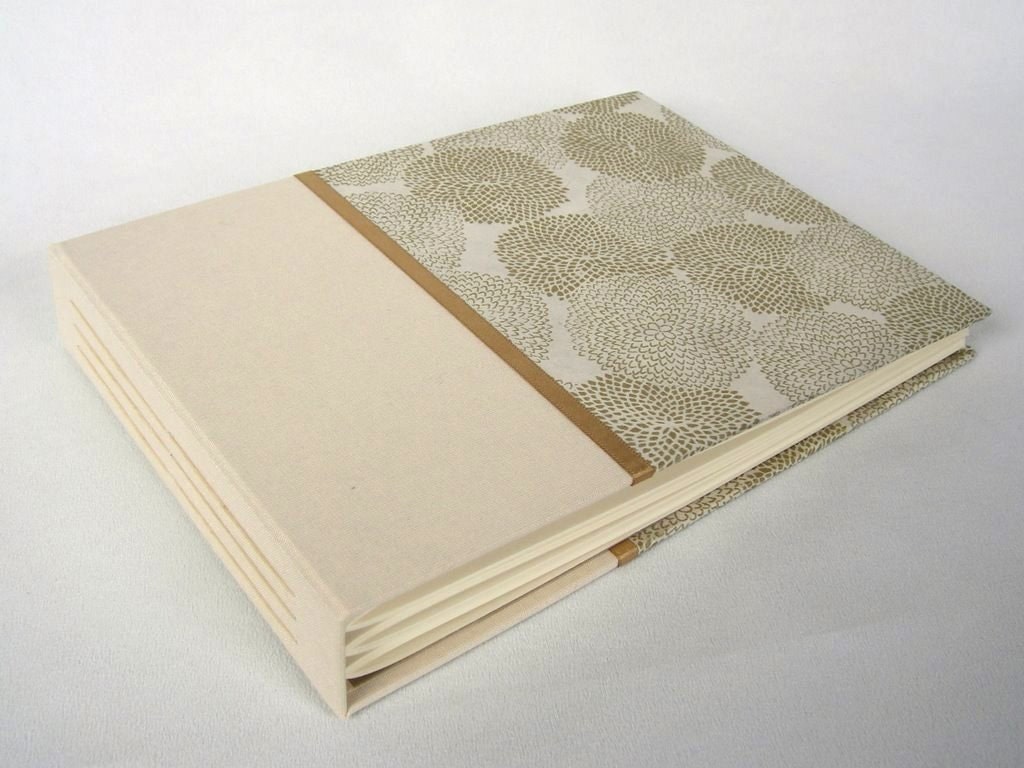 This album measures 6 1/4 by 8 1/2 inches with a usable page size of 6 by 8 1/4. There are 30 sheets of very thick, unlined, acid-free, warm white paper inside. This is a longstitch album where the pages are actually sewn through the spine, allowing the book to open fully and lay flat for ease of writing. The lines of linen stitching will be visible in neat parallel lines on the spine.
Perfect for polaroids or one 4 X 6 or 5 X 7 photo on each page.